Hotel Ibis Mons Centre Gare
£235* prices from
Sleeps 2

2 Bathrooms

Apartment
Your Golf Travel
Full property details
About Hotel Ibis Mons Centre Gare Holiday Apartment
For golfers in search of a well located and comfortable hotel that offers great value for money in Monsthe Hotel Ibis Centre Gare is hard to beat. The modern and welcoming base is just 500 metres from the very heart of historic Monsand is a firm favourite with golfers crossing the Channel for a golf break in Belgium.
The accommodation is comprised of 72 contemporaryspacious bedrooms that are ideal for golfers; standard interior amenities include en-suite bathroomstelevision and internet access.
There is an onsite barideal for a quick beer after golfwhile the hotel breakfast is a good preparation for a day experiencing the excellent golfing possibilities that surround Mons. The town centre is just a short walk awaywhere visitors will be free to soak up the continental atmosphere and enjoy a great selection of cafandeacute;sbars and restaurantsall in a charming historic setting.
Amenities
Wi-Fi
DVD
TV
Garden
Similar Properties
We've found the following properties which you may also like...
Apartment
come and enjoy Antwerp, top location, comfort, 3 bedrooms, free unlimited wifi
Belgium, Antwerp City,
Apartment
Hotel Du Golf Aa Saint-Omer
Northern France, France, Nord-Pas-de-Calais, Pas-de-Calais
Apartment
Huis Avondzon 100m from the sea
Holland (Netherlands), Veere & surroundings, Westkapelle
Apartment
Duplex apartment in the very center of Liège
Belgium, Liege, Chaudfontaine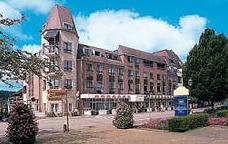 Apartment
Hotel Tummers
Maastricht, Netherlands, Maastricht, Golfing breaks
Apartment
Garden apartment in city center
France, Reims,
Apartment
come and enjoy Antwerp, top location, comfort, 3 bedrooms, free unlimited wifi
Belgium, Antwerp City,
Apartment
Hotel Du Golf Aa Saint-Omer
Northern France, France, Nord-Pas-de-Calais, Pas-de-Calais
Apartment
Huis Avondzon 100m from the sea
Holland (Netherlands), Veere & surroundings, Westkapelle
Apartment
Duplex apartment in the very center of Liège
Belgium, Liege, Chaudfontaine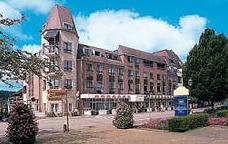 Apartment
Hotel Tummers
Maastricht, Netherlands, Maastricht, Golfing breaks
Apartment
Garden apartment in city center
France, Reims,
Apartment
come and enjoy Antwerp, top location, comfort, 3 bedrooms, free unlimited wifi
Belgium, Antwerp City,
Apartment
Hotel Du Golf Aa Saint-Omer
Northern France, France, Nord-Pas-de-Calais, Pas-de-Calais
Apartment
Huis Avondzon 100m from the sea
Holland (Netherlands), Veere & surroundings, Westkapelle
Apartment
Duplex apartment in the very center of Liège
Belgium, Liege, Chaudfontaine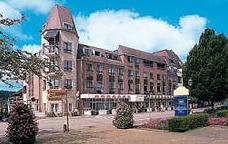 Apartment
Hotel Tummers
Maastricht, Netherlands, Maastricht, Golfing breaks
Apartment
Garden apartment in city center
France, Reims,